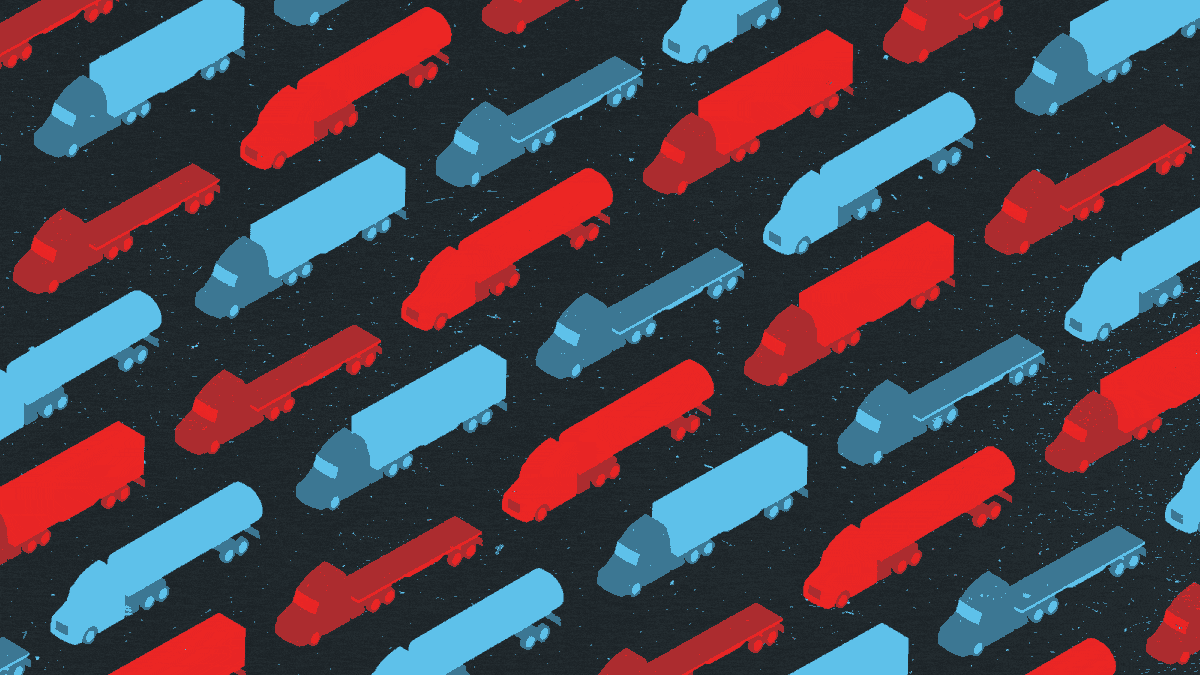 So you've pulled the trigger on your first, or maybe a second truck. The bills are around the corner and you're not sure how to keep the truck rolling consistently. Maybe getting your authority is not an option for you just yet, or possibly you have had your authority for years and your main customer is going out of business. Either situation means you need to know how to find the right loads.
Self Realization
Some drivers have their "list of demands" – They don't want to go to certain parts of the country, they don't want to haul over 40,000 pounds, they don't haul certain types of cargo, etc.... Choosing the right load should be based on you or your driver's expectations. However, each restriction put on yourself reduces the target size for maximizing your earning potential. Trucking is a cyclical industry and expecting to be comfortable running the same lanes, for the same customers for the life of your business is a sure way to go bankrupt. A motor carrier company must be flexible and willing to conform to the industry's changes week-to-week, month-to-month, and year on year if they expect to have consistent revenue.
Study Your Finances
As an owner-operator, it's crucial for you to figure out what your bottom line is in order to keep your company healthy and afloat. There are many fixed expenses involved that are considered sunk costs. Taxes, insurance, and permits. These expenses will need to be paid no matter how much or how little your company earns. This will help you determine what dollar per mile is acceptable to continue operations.
It's About Averages
Now that you've calculated the dollar per mile to keep your company going it is important to understand that your dollar per mile should be considered an average of the week or month. If $2/mile is what you need to have a successful business, then just know that not every load you haul will not be $2/mile. Some will be more and some will be less, but it's important to look at your average for the week and ultimately the month. If you are sitting for a day because you absolutely refuse to haul for less than $2/mile, then you are sacrificing valuable hours of work while the fixed costs keep coming in. Yes, it cost fuel money to drive the truck and tolls should be considered, but if grabbing a load that is sub $2/mile gets you to an area that allows you to pick up a load that can pay $3/mile or better, in most circumstances, this will always bring in more revenue when looking at your weekly average.
Where to Get Loads
Some will argue that having your own customers and avoiding the load boards is the only way to be successful. If you can afford a sales team and a small fleet of trucks then this could be a feasible business plan. But like we mentioned before, trucking is a cyclical industry, and setting up your operations to bend over for your customers might mean putting all your eggs in one basket. The load boards or the spot freight market, on the other hand, can also be profitable. Load boards allow carriers to go where the money is. They can work with brokers who have already done the sales work to get customers. While brokers take their cut on the loads, a carrier can have more opportunities to get consistent revenue while removing the strenuous work in cold calling shippers and developing relationships with customers.
Dispatch Service or DIY?
If you are savvy with computers and can get a decent internet signal on the road you should be able to book loads on the go. But looking for the right load can sometimes take up to 250 calls, dozens of completed setup packets, and need not forget invoicing for the load after you have delivered. If you don't have the patience for the load board and finding the right load is eating into your drive time, then it might be time to consider a dispatch service. For less than the cost of the sales tax in most states, a dispatch service can take the administrative work off of your hands while finding creative ways to consistently maximize your dollar per mile. Dispatch services are booking loads for dozens of trucks and have a great understanding of the freight market. They are able to forecast and advise you on how to get to the hot spots.
Related